PTS Technologies practices good customer service and have a work force that are service-orientated and give services of the highest value to our customers worldwide.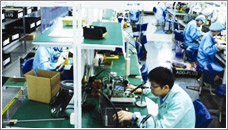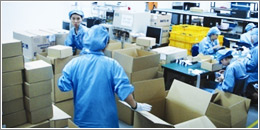 We believed and provides, friendly and efficient customer service and support, as well as program management, which facilitates new projects start up and transfer from customer's overseas locality.
Printed Circuit Board Assembly (Full Surface Mount Technology (SMT) and Plated Through Hole (PTH) ) and Complete Product Assembly for Computer Peripherals, Telecommunications Products, Automated Test Equipment (ATE), Precision Audio Products and many more.
Our manufacturing facilities are also "lead free" compliant, enabling clients to implement lead free processes on their products.
Sourcing and Procurement capabilities for Original Equipment Manufactures (OEM) and Original Design Manufacturers (ODM) turnkey projects.
Providing Design and Development processes in our Engineering Laboratories, to complement and enhance customer's core development.
Providing High Mix with Low / Medium volume variation with complete modernized machineries and capabilities, utilising imaging and optical technology.
Providing logistical and inventory management on parts and finished goods, securely stored in a moderized warehouse environment.